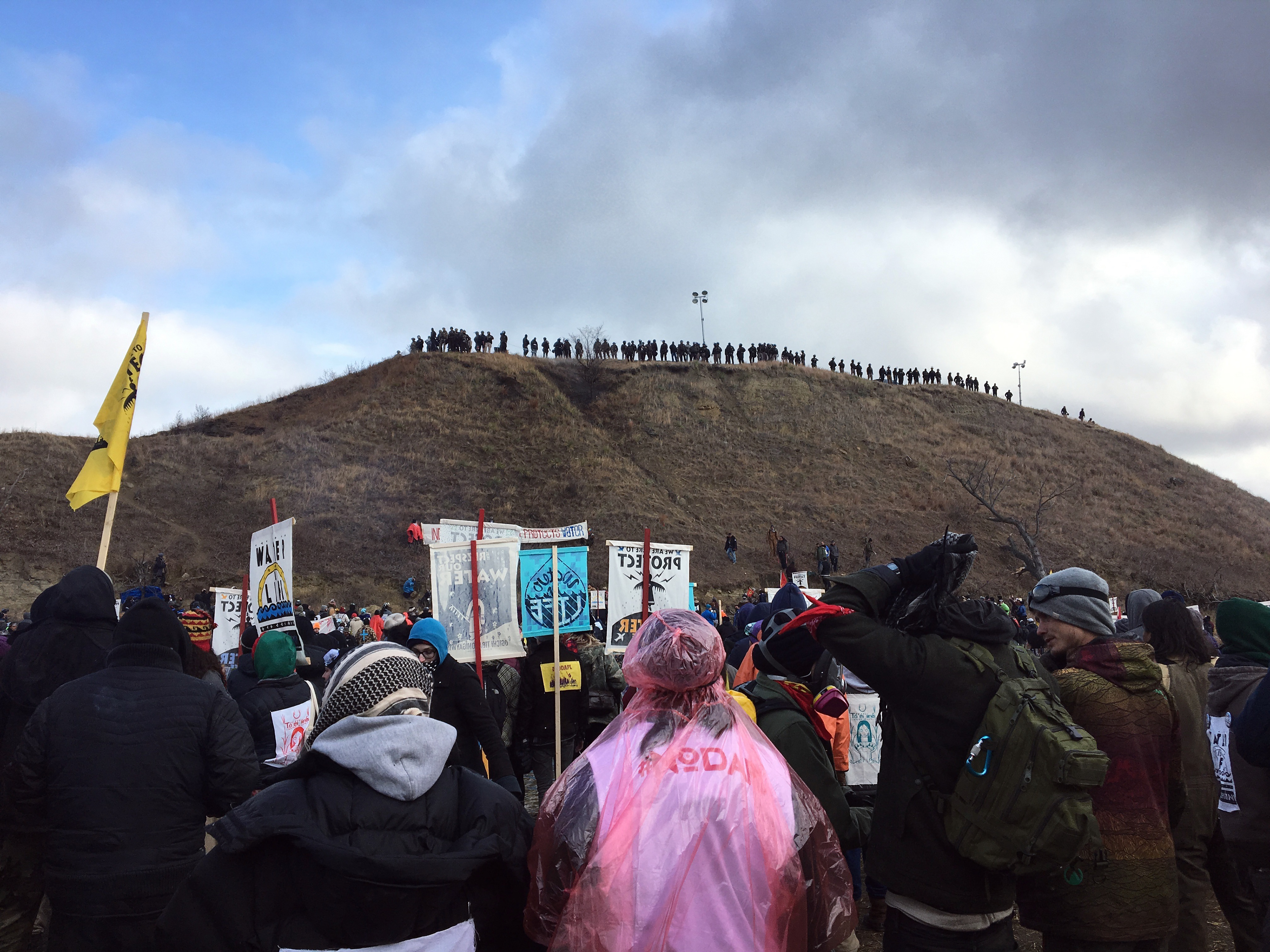 HOW CAN WE FACILITATE AWARENESS ACROSS DISPARATE UNTAPPED NETWORKS OF PEOPLE? 
In November 2016 I visited the Standing Rock Sioux Reservation in North Dakota, and witnessed first hand the oppressive actions by Federal, State and Local government as well as multiple Police Forces against American Indians.
Before I went up there I did a host of supplementary research on how the pipeline came into being. I dove deep into what levels of government were responsible for allowing the pipeline across each state, what laws were in place that allow the U.S. Army Corps of Engineers to bypass tribal consultation and the history of the Great Sioux Reservation being 'legally' diminished by the U.S. Government. (Below is the beginning of a timeline I created, full timeline not shown.)
Through informal daily interviews I discovered is that majority of the people were either

unaware

or

misinformed

about the violations around the Pipeline & the American Indians. I started speaking with everyone I possibly could about DAPL; Uber drivers, people at the bar, friends and family, etc. 
What I realized was that accurate information about the facts of DAPL & Standing Rock was only circulating amongst people who were either:
1. A part of the movement
2. Already engaged in American Indian rights, environmental issues or pipeline protests
3. Following independent news sources who were on the ground such as DemocracyNow!, Al Jazeera+ & The Young Turks  
The networks where accurate information about the Civil & Human rights violations are being circulated (digitally and physically) in 

closed feedback loops

; Meaning, this information is not extending beyond the microcosms of active or engaged participants. 
With this information I created a High Level communication strategy concept to raise awareness in untapped networks of people called: Meet Them Where They Are.

Below is some more brainstorming on moving from awareness to action.