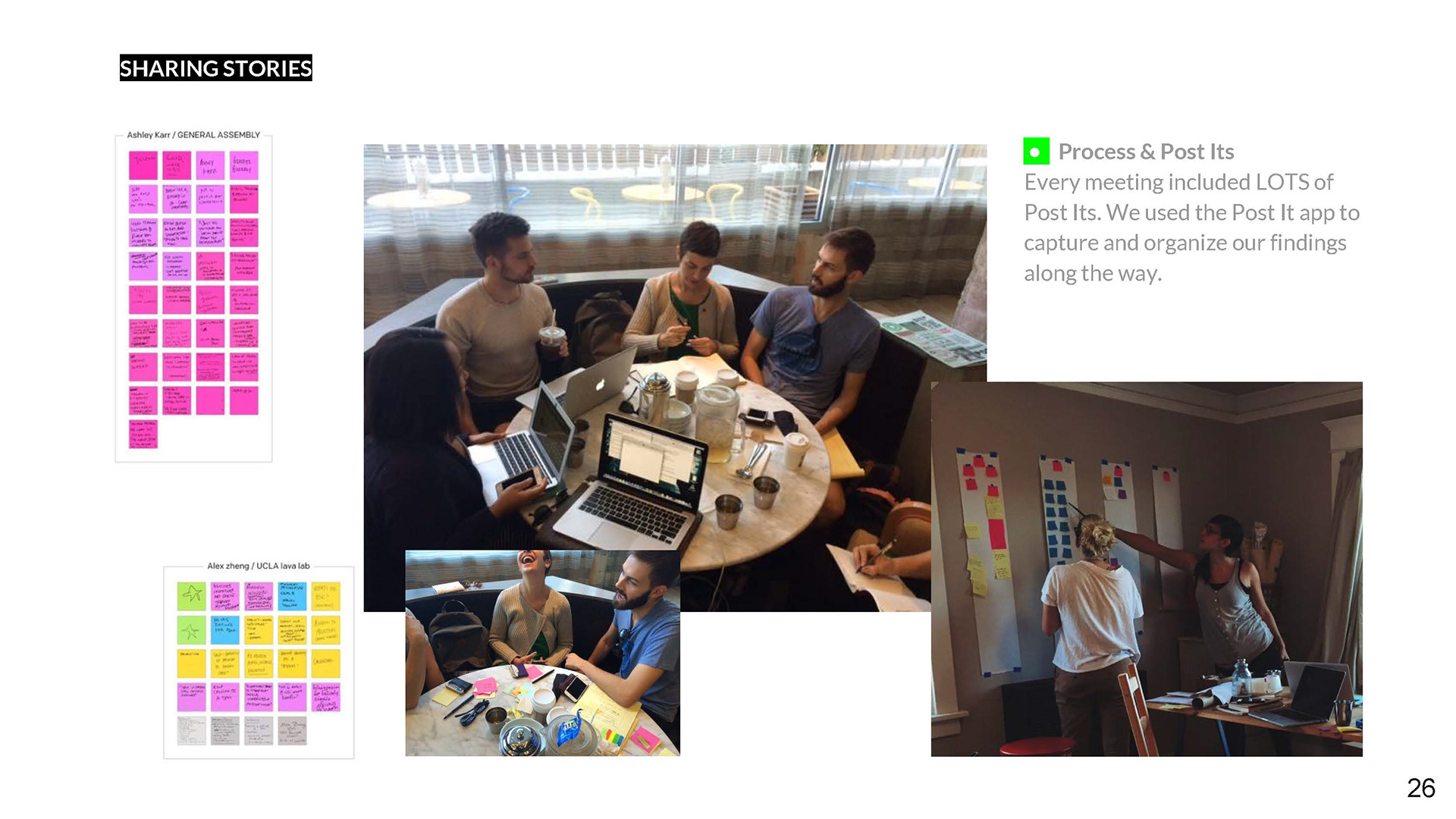 How might we enable more young people to become social entrepreneurs? 

 
This is the question we asked ourselves for our +Acumen and IDEO.org Human Centered Design + Social Impact project. 
Los Angeles is home to a growing community of social entrepreneurs who are interested in tackling some of the world's toughest challenges.
Yet

many social entrepreneurs feel unsupported, lack solid mentorship, and struggle to stay afloat

. 
Our poject focused on uncovering pain points that existed for entrepreneurs who were entering the field or in the early stages of development and exploring the intersections that drive innovation, sustainability, and social infrastructure in local communities. 
Though the entire process was highly collaborative,

I was the Lead Researcher

 and was responsible for the research plan and interview scripts.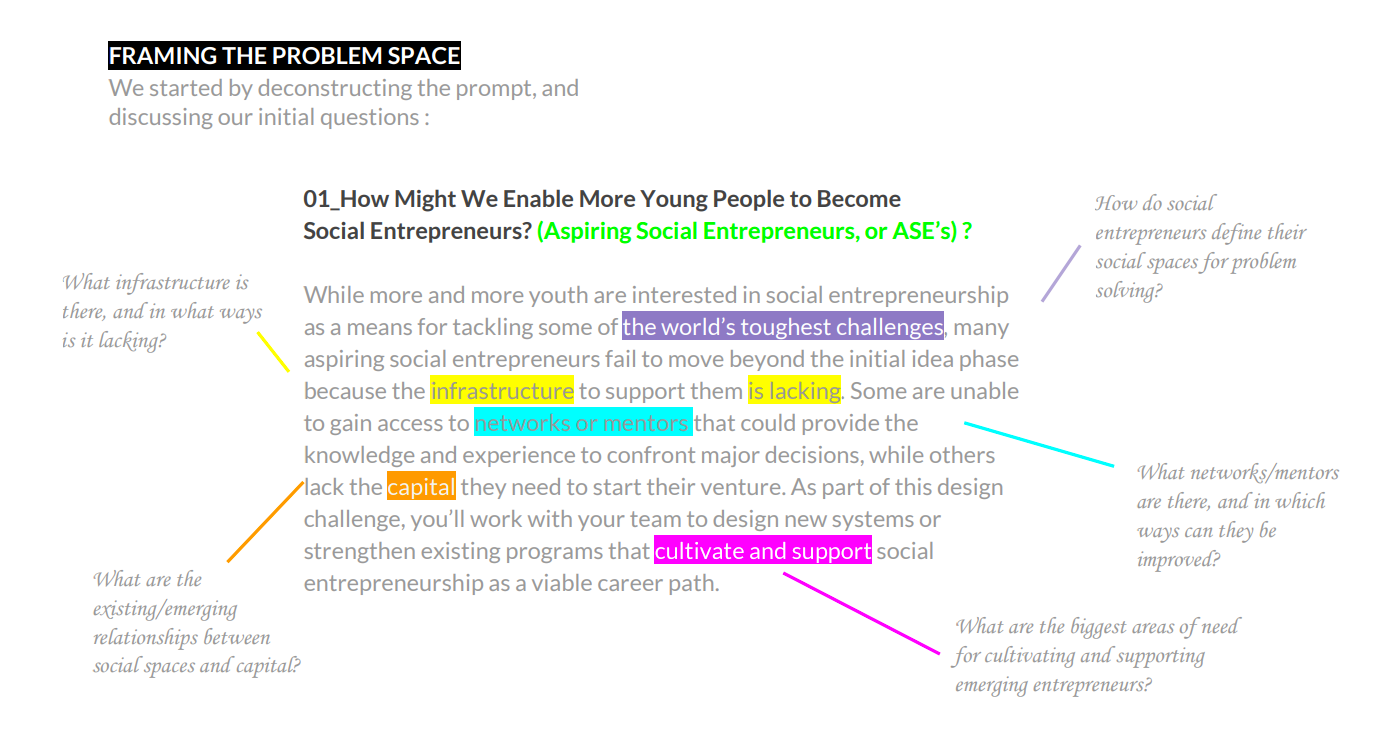 Our interviews reached a range of individuals involved in social business spaces: entrepreneurs, designers, business owners, consultants, and community managers. Although not all identified as "social entrepreneurs," all individuals affiliated themselves with social values , ideas, passion projects and/or professions within the defined space. This broad spectrum of individuals allowed us to better identify emerging themes and common goals, as well as evolve our own perspectives and approaches where necessary.