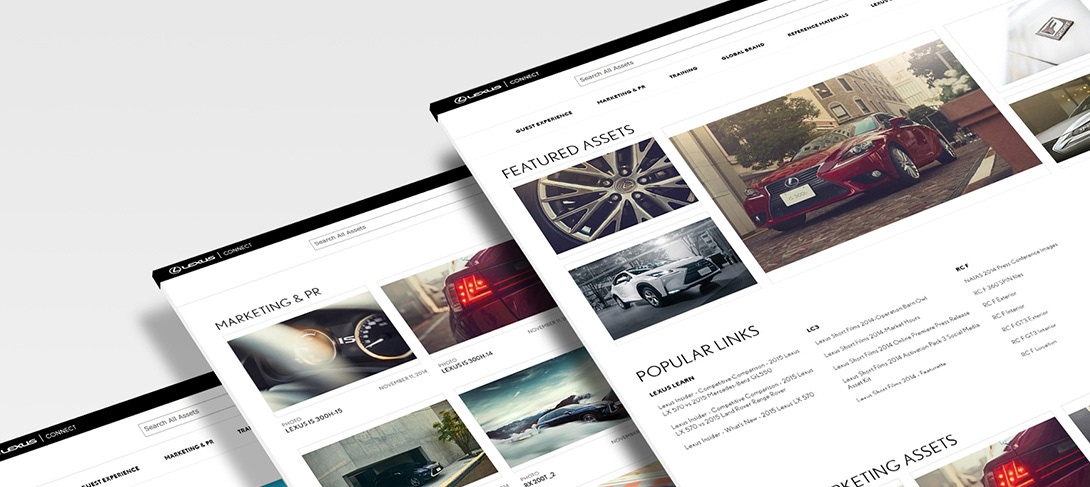 Lexus Connect is a global platform that is responsible for enabling exchange of assets. Users are Lexus employees and agencies who are creating media for Lexus. The creators of the platform wanted to increase use of the site, particularly the sharing features.
Through stakeholder interviews and workshops I was able to understand exactly what success meant to the the client. With their KPI's in mind, I crafted a 1 month research plan to assess the workflow and usability of the current site for 3 different user types: Power users, occasional users and rare users. I also designed a survey they could send out to all Lexus Connect users biannually to assess the usability of the site while they were updating it.

I had the pleasure with speaking to 15 users around the world and generating meaningful  and strategic insights for the Lexus Connect team.
I was responsible for

Stakeholder Interviews, Creating the Research Plan, User Interviews, Usability Testing & Survey creation

. 
This was a complex project because each market had different offline constraints and needs, such as: Budgets, Cultural Conventions, Media Laws, etc. However, there were online usability challenges discovered through testing that we could fix immediately.