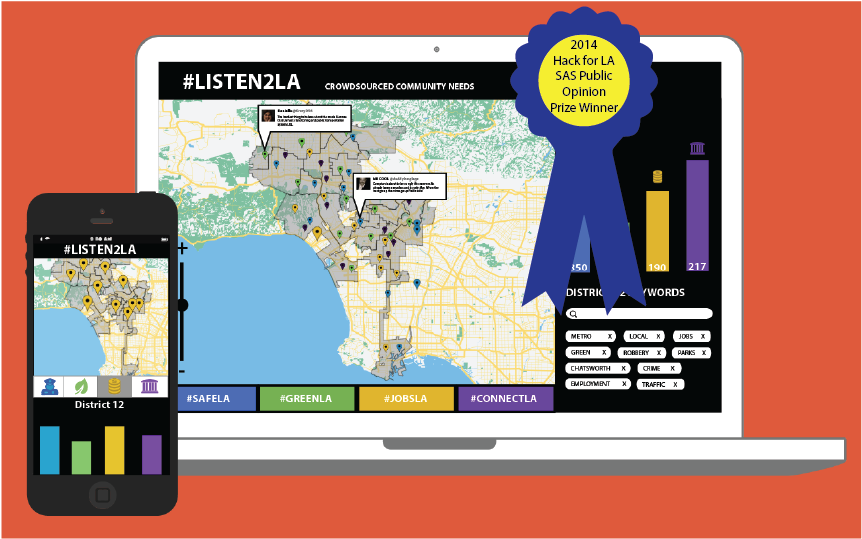 #LISTEN2LA is a simple, responsive web app that connects community stakeholders at the local level (i.e. neighborhood council representatives) to their constituents. Utilizing keywords to scrub social media for relevant tweets in their district, council members can better identify & address community issues as they arise.
Myself, another UX Designer and one developer participated in the 2 day hackathon, Hack for LA. The goal of the hackathon was to use the open sources data that was recently released by the city. We began by ideating on what we could do with the data, then running a

design studio.

Over the next day we created wires & interactions then handed them off to the developer.
See information about the Hack for LA here.